Blog
Week 16 – Overview of a Product or Service
Written by by Tim Priebe | Posted on December 23, 2014 | Comment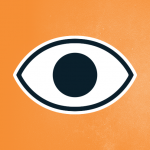 Nobody knows what you sell better than you do. So describe a product or service you provide in more detail than you do on your website.
Go into some detail about the reasons people frequently purchase it from you. Talk about the problems that it solves, or the pleasure that it brings.
Include links to any manufacturer's website. Or if you are the manufacturer, include links to sites where your reader can purchase it.
Also link to any downloadable brochures, manuals, or product sheets in the blog entry.
[sc:chapters]
Leave a Comment
Let us know what you think by leaving a comment below. Fields with a * are required.