Blog
Week 18 – Tell a Story About a Mistake
Written by by Tim Priebe | Posted on January 6, 2015 | Comment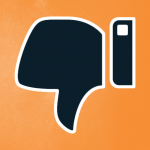 As the old saying goes, "Pobody's Nerfect." Share a mistake in order to help keep your readers from making the same mistake.
It can be a mistake a customer made. Even better, it could be a mistake you made yourself.
Share a well-written story about the mistake, and finish up with a clear, well-defined takeaway on how the reader can avoid making the same mistake.
More About the Book

The book also has bonuses for this week to help you write. Each week includes some or all of these: Example Titles, Brainstorming, To-Do, and Resource Links.
Leave a Comment
Let us know what you think by leaving a comment below. Fields with a * are required.