Blog
Week 19 – Promote a Nonprofit
Written by by Tim Priebe | Posted on January 13, 2015 | Comment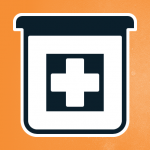 Countless people around the world benefit from the action and involvement of thousands of nonprofit organizations.
One simple way for you to do your part is to promote a nonprofit that you believe in. It can be a local nonprofit or one that has more of a national or international presence.
Share your personal story, if you have one. If not, share a story you find on their website, or that you've heard someone from the organization share.
Whether they're having a specific drive, fundraiser, fun run, or no event at all, take the time to go into some detail in the blog entry. Really make an effort to inspire passion in others.
[sc:chapters]
Leave a Comment
Let us know what you think by leaving a comment below. Fields with a * are required.