Blog
Week 14 – Book Review
Written by by Tim Priebe | Posted on December 9, 2014 | Comment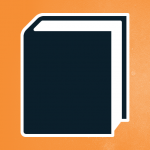 Take your favorite recent nonfiction book you've read and go into some details about what you liked and disliked about the book. Or if you want to help an independent author out, you can seek one out online who is looking to have his book reviewed.
Summarize the book well enough that your reader can have a fairly good understanding of what it's about.
Do some research. Share information about the author. Give some background on the book. This can often be obtained directly from the book itself, in the introduction or preface.
If not, there are websites that give information on books and authors. And, of course, search engines are your friends. List other books the author has written, and if you've read some of them, mention that as well.
If the author has a website you can find, link to it. In fact, if you link straight to an author's blog, he may get notified about your review and check it out.
Of course, the key is to share your opinion on the book. What did you agree with? What did you think they expressed well? What did you disagree with the author on? How will the information from the book help you in the future?
[sc:chapters]
Leave a Comment
Let us know what you think by leaving a comment below. Fields with a * are required.