Blog
Week 4 – Use A Keyword Research Tool
Written by by Tim Priebe | Posted on September 30, 2014 | Comment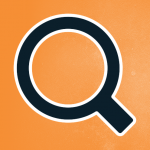 Keyword Research Tools are great for people wanting to know what words they should target when advertising with Google, or when getting their website to rank better in the results for any number of search engines. However, looking at the words and phrases people are searching for can also be used to spark blog topic ideas.
Simply put, you enter a few words or phrases related to your industry, and the tool gives you a whole list of words back that it thinks might also be good.
If you were a roofer, you could enter things like "hail," "roof damage," or "terrible roofing experience." If you owned a CPA firm, you could enter "filing for an extension," "taxes," or "tax accounting." If you were a public speaker, you could enter "looking for a speaker," "public speaker," or "motivational speaker."
While the tools are intended for websites wanting to rank better on websites like Google, or possibly even use Google's paid advertising, it's also a great tool to use when thinking about blogging topics.
[sc:chapters]
Leave a Comment
Let us know what you think by leaving a comment below. Fields with a * are required.