Blog
Let's Start Blogging!
Written by by Tim Priebe | Posted on August 12, 2014 | Comment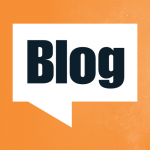 Hi there, and welcome to the Blog a Week blog!
Blog a Week has been a labor of love over the last six years. I've completely changed formats of the book a couple times, published two other books while working on this one, but the purpose has always stayed the same.
I'm a big believe in the power of blogging. It's great for many reasons, including:
Establishing your expertise
Getting potential clients and customers to know, like, trust, and value you
Helping your website show up better in search engines
But even more than all that, it's a great experience in personal growth. Writing on a consistent basis has helped me personally to better organize my thoughts and philosophies. In fact, my first two books were completely made up of blog entries I'd created!
If you'd like to join me on this blogging journey, I'd love to have you.
Of course, if you run a business or nonprofit, see the benefit of blogging, but don't have time to do it yourself, feel free to contact my company, T&S Online Marketing. One of the services we offer is blogging on behalf of our clients. We're not a good fit for everyone, but we're happy to have a conversation with you about your needs.
Ready? Let's start blogging!
Leave a Comment
Let us know what you think by leaving a comment below. Fields with a * are required.